With Bailey as a new member of Nosey Nest, new books about dogs had to be added to the bookshelf. At the bookshelf you can find books about Nosey Nest creatures; to help out when you own one, to be prepared when thinking of owning one or just for fun....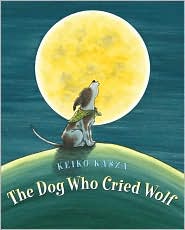 There is for example this book about a little dog who is tired of being a good dog. He wants to know what it would be like to be a wolf because they can do whatever they want. So the little dog decides to run of to the wild.
NOTE:Please make sure no Barking Bunch member reads this book. Imagine what could happen when they start dreaming about wolves.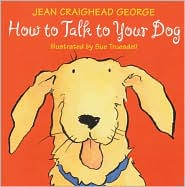 Or this book which will teach you how to communicate with your best friend so you can become even beter friends.
And of course there are other books about the other Nosey Nest members, about Longneck Lads, Flammable Friends, Porky's Pack and the Trunk Team.
Have fun snooping around !